Day Fourteen: Prince Rupert, BC to Jasper, AB
After getting dropped off by the ferry in Prince Rupert, we decided to continue on even though it was early (2:00 AM early). Had a sleep on the floor of the ferry while they were playing such fine pieces of cinema such as "Grown Ups 2". We plugged away for a few hours in the fog before my head nods stopped keeping rhythm to the music and more to my breathing. Caught some zeds (Oh Canada) on the side of the road for a few hours and had some guy follow our lead in a Volkswagen Minivan. How cliche, British Columbia. Took a quick stop at Hazelton - really cool little town with some a nicely kept-up downtown area. Our goal was to get to Jasper for the night so we knew we had to get back on the road.
Day Fifteen: Jasper, AB to Calgary, AB
The home stretch. We took the Icefields Parkway down from Jasper to Banff. Great way to cap off the trip. Sometimes you forget what's in your backyard, it is really amazing to be this close to the Rockies. Plenty of roadside stops on the way through the parks. Got back home to Calgary only to be treated to snow (a lot of snow) the next day. Never thought that we would be heading south from Alaska to find snow.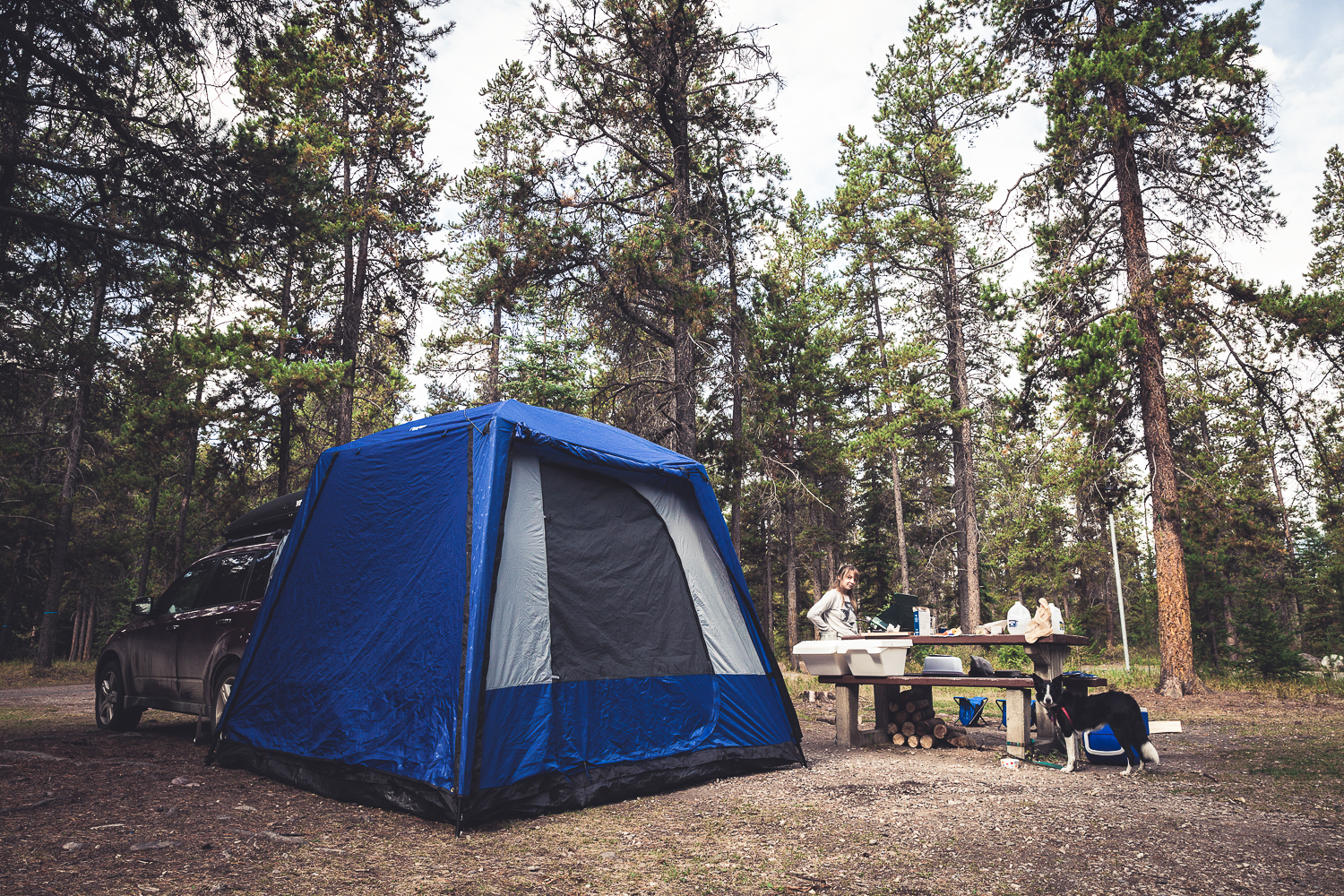 HUGE thanks to Napier Outdoors and the SUV tent. It made our lives so much easier having this. Between the easy setups and staying out of the rain at 3:00 AM, the tent was a treat. You can take a look at their line of products at www.sportzbynapier.com.
Mona is also updating her blog with her photos from the trip. Her website is www.foxandfen.com, make sure you have a peak at her incredible photos.